Oculoplastics In Douglas, Tifton, and Valdosta, GA
Oculoplastics is a medical specialty that focuses on plastic and reconstructive surgery of the periorbital and facial tissues including the eyelids, eyebrows, forehead, cheeks, orbit (bony cavity around the eye), and lacrimal (tear) system. At South Georgia / North Florida Eye Partners, Dr. Wes Ross performs blepharoplasty, better known as eyelid lifts and tucks.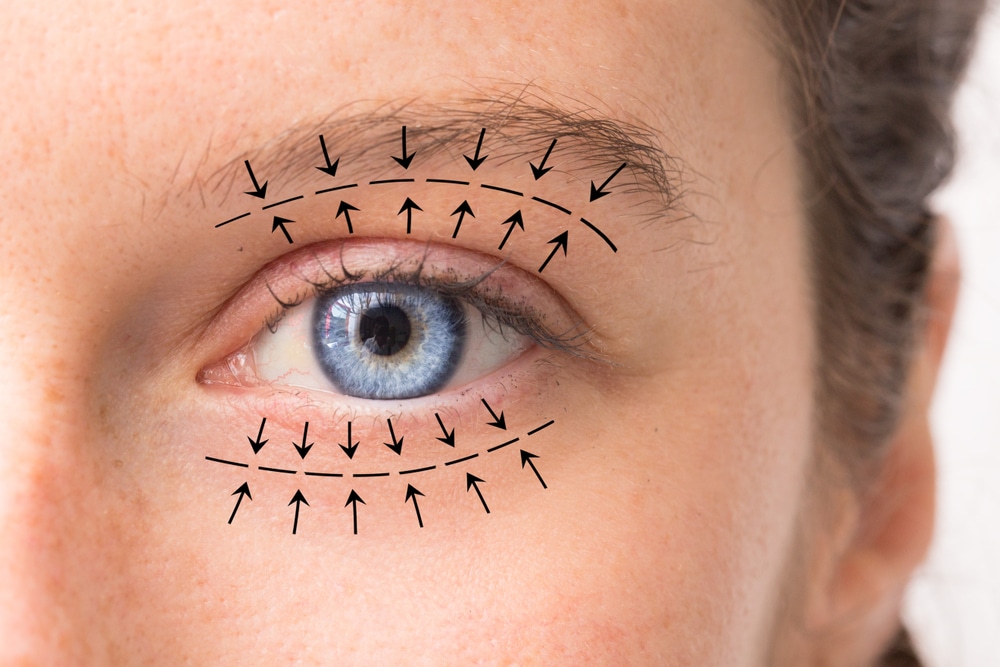 Blepharoplasty: Eyelid Lifts & Tucks
The effect of drooping eyelids may be obscured vision that may interfere with daily tasks the require clear vision such as reading or driving. Many patients feel droopy eyelids also give them a tired appearance. South Georgia / North Florida Eye Partners ophthalmologist Dr. Wes Ross specializes in blepharoplasty to remove excess eyelid skin and ptosis repair to tighten the muscle that opens the eyelid as well as other oculoplastic procedures to improve facial function and aesthetics.
Blepharoplasty is the medical term for an eyelid surgery which corrects the drooping or sagging tissues of the upper and lower eyelids. The surgery involves removing skin and fat from the upper and lower eyelids with the goal to de-bulk the upper eyelid fold, sharpen the crease and restore the lower eyelid concavity. The surgery typically requires incisions that follow the natural upper eyelid crease and are hidden along the inside of the lower eyelid. In most cases, the incisions blend with the smile lines at the outside corner of the eyelids. The eye doctors at South Georgia / North Florida Eye Partners offer blepharoplasty to patients in Valdosta, Douglas, Tifton, and the surrounding area.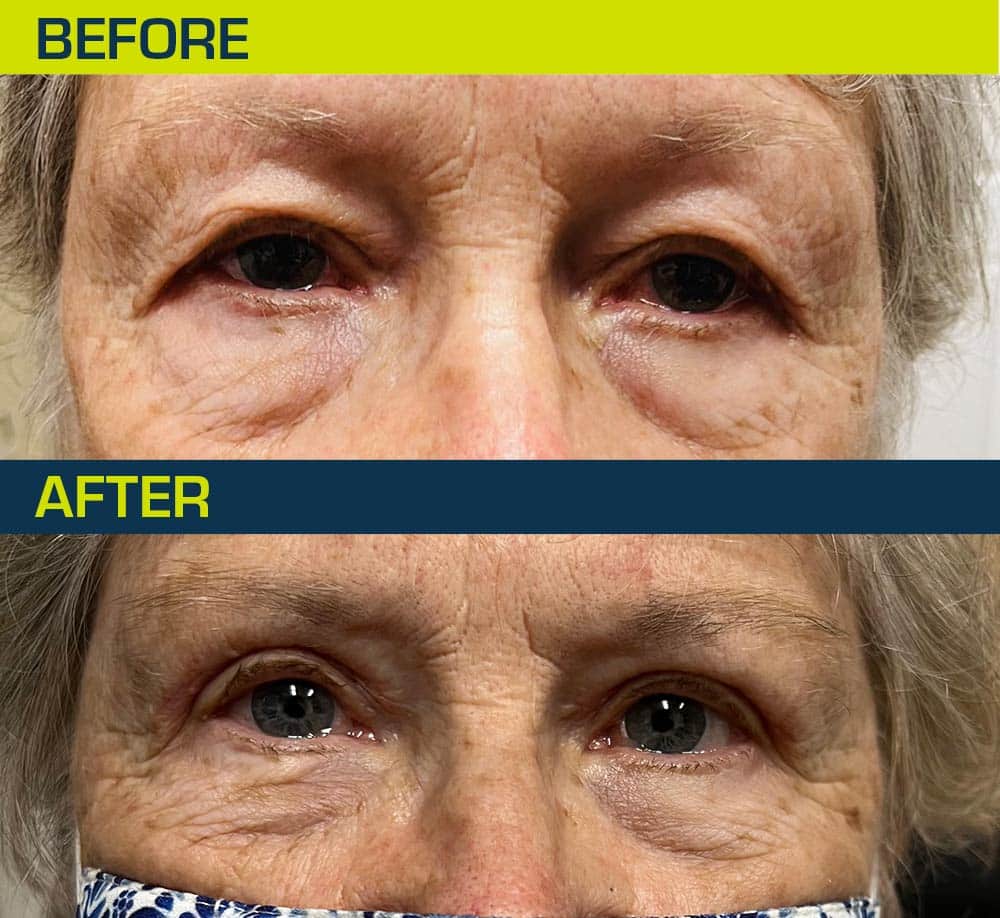 How Long After Blepharoplasty Will I Look Normal?
Blepharoplasty is an outpatient procedure performed under local anesthesia. Most patients experience very little pain and will have some swelling will for up to a week after surgery which can be minimized with an ice pack. Most swelling and/or bruising are resolved after two weeks, but a small amount may be present for up to six weeks after surgery. Surgery is performed by Dr. Wes Ross at Cataract and Laser Surgery Center of South Georgia, located adjacent to our Valdosta office.
Who is a Good Candidate?
Tired looking eyes
Upper eyelid skin hanging over your normal lid crease
Bulges, bags or furrows under your lower lids
Smaller or more saggy appearing eyes
---
Related Pages