Home » Blog » Hill Jackson – Seeing the World in a Whole New Light After Cataract Surgery
Hill Jackson – Seeing the World in a Whole New Light After Cataract Surgery
Posted by: South Georgia / North Florida Eye Partners in News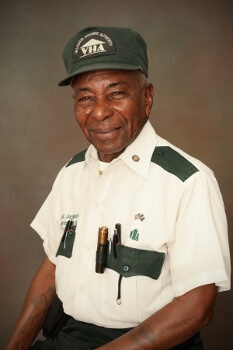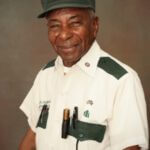 81-year-old Valdosta resident Hill Jackson had become resigned to the fact that his eyesight just wasn't what it used to be.  Needing eye glasses for even the most common of everyday chores was just a way of life for him.  Hill finally went to see Dr. Scott Petermann at South Georgia/North Florida Eye Partners, and it was confirmed that his vision was even worse than he thought.  Hill had advanced cataracts in both eyes, and Dr. Petermann recommended surgery.
In short, Laser-Assisted Cataract surgery changed Hill's life.  Little things like picking up the telephone book and being able to look up listings without reading glasses became possible again.  He says, "I can see real, real good now.  I haven't picked up my glasses once since I had the surgery."
After retiring from the Air Force, Hill became a Maintenance Superintendent for the Valdosta Housing Authority.  He oversees 546 properties, and good eyesight is key to his daily work.  Hill has a passion assisting people with the best living conditions possible.
When Hill isn't hard at work at V.H.A., he loves to work in his yard – cutting grass, trimming trees…all things that are made so much more enjoyable with better vision.
Cataracts, the leading cause of preventable blindness, develop when the eye's lens becomes cloudy which impairs vision.  Surgery to remove the old lens and replace it with a new, clear lens is an effective method for improving poor eyesight due to cataract development.
South Georgia Eye Partners' own Dr. Scott Petermann performs LenSx® – a blade-free, laser-assisted cataract surgery which is the latest in cataract correction procedures.
SGEP performs cataract surgery with LenSx® as an outpatient procedure at South Georgia Medical Center in Valdosta.  Pre-op and post-op visits for South Georgia Eye Partners patients can be scheduled in Valdosta, Tifton, and Douglas.  Our South Georgia/North Florida Eye Partners patients can schedule their visits at our Madison location.  To learn more, click here.
---