Home » Blog » Meet Dr. Erin Mozingo
Posted by: South Georgia / North Florida Eye Partners in News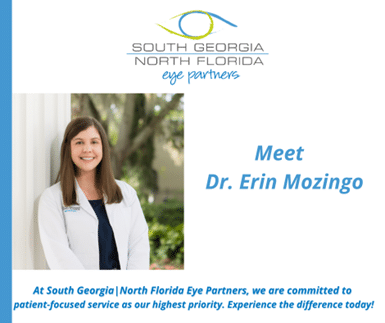 South Georgia | North Florida Eye Partners is pleased to announce the arrival of our new Optometrist, Dr. Erin Mozingo. Dr. Mozingo will begin seeing patients at our Tifton office in August and our Moultrie locations in the fall. Erin Mozingo, O.D. received her Bachelor's degree at SUNY Geneseo in Geneseo, NY, and received her Doctorate of Optometry from Southern College of Optometry in Memphis, TN. She then completed residency training at the Lake City Veterans Affairs Hospital in Lake City, FL, specializing in ocular disease and low vision rehabilitation.
Dr. Mozingo enjoys serving others through optometry and has done so through mission trips to Haiti and Jamaica. She and her husband, Trevor, reside in Tifton and, in their free time, enjoy Georgia football and spending time with family.
Contact our office TODAY to schedule your appointment with Dr. Mozingo – text or call 229-244-2068.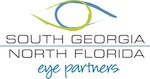 ---