Home » Blog » Member's Choice Award
Posted by: South Georgia / North Florida Eye Partners in News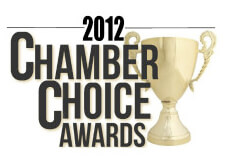 We've been nominated for the Valdosta Chamber of Commerce Member's Choice Award! This award recognizes exceptional customer service and will be announced at the Chamber Choice Awards breakfast on Thursday, March 22 at 7:30 a.m. at the Rainwater Conference Center.
The award is voted on by Chamber Members; however, the voice of our patients can help us win. So, if you think South Georgia Eye Partners has the best customer service in town, it only takes a couple minutes to cast a vote. Simply click here, find South Georgia Eye Partners in the business listing, select the button beside our name – and voilà! – you've entered us into the running for the Member's Choice Award.
The South Georgia Eye Partners team thanks you for your support!
---