Home » Blog » Preparing for an Eye Exam
Preparing for an Eye Exam
Posted by: South Georgia / North Florida Eye Partners in Blog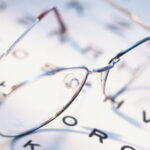 An eye exam is not like a shopping trip to the grocery store.  It is a medical exam to see if your eyes are healthy and if necessary, to get glasses for a visual deficiency.  Being prepared for your eye exam will make the experience more pleasant.  The first step is to make an appointment with your eye doctor.  Have your name, phone number, address and insurance information available.  On the day of your appointment, try to be a few minutes early as there may be health forms that need updating.  Please take your insurance information and all of your medications with you.
We are a medical practice with four doctors and they see surgery patients as well as emergencies.  Some patients are coming in for testing only or to pick up glasses or contact lenses.  Every patient's insurance has to be verified by their insurance company the day of service.  Please keep all these things in mind when patients are not called in the order in which they sign in.
During your exam, the doctor will check the health of your eyes.  This sometimes requires dilation of the pupils to allow him to view the retina.  The effects of dilation are blurred reading vision for a few hours afterward and large pupils which could last up to a day depending on the patient.  If you are dilated, disposable sunglasses are provided. We will test for glasses if necessary and there are other tests that may be ordered by the doctor if he sees a problem.  We perform a thorough exam.
At the end of the exam, the doctor will explain his findings and recommendations.  Our doctors treat and specialize in a variety of eye problems and recommend a yearly exam.  We have clinics in Tifton and Valdosta for your convenience, so call us for your yearly eye appointment!
Tags:
blade free lasik
,
blurred vision
,
contact lenses
,
Dry eye
,
eye care
,
eye care Tifton
,
eye doctor Tifton
,
iLASIK south georgia
,
laser vision correction surgery south georgia
,
LASIK Valdosta
,
opticians
,
South Georgia Eye Partners
,
Tifton
,
Valdosta ophthalmology
---