Home » Blog » Beware Counterfeit Contact Lenses this Halloween
Beware Counterfeit Contact Lenses this Halloween
Posted by: South Georgia / North Florida Eye Partners in Blog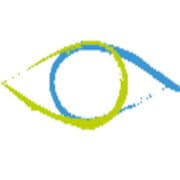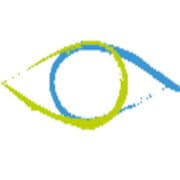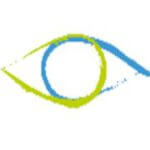 Source WVUE (Washington, D.C.)
As a service to our patients and customers, South Georgia Eye Partners strives to always bring you any optical news that may be of interest to you or that can keep you safe as far as your eyes are concerned.  Below is an article first aired by WVUE in Washington, D.C.  Please be safe this Halloween as far as eyewear and contact lenses are concerned, and call South Georgia Eye Partners with any concerns or questions.
Federal officials issued a warning they hope scares some sense into people who are considering wearing decorative contact lenses this Halloween. Watch out for fakes. The results can be terrifying.
The Food and Drug Administration, U.S. Immigration and Customs Enforcement and U.S. Customs and Border Protection are on the lookout for counterfeit contacts lenses as part of "Operation Double Vision."
As part of the ongoing operation, there have been 74 seizures with more than 20,000 pairs of counterfeit and decorative contact lenses taken off the streets.
Federal officials say buying contact lenses from places like Halloween or novelty shops, salons, beauty supply stores or online without a prescription is dangerous.
"Our concern is that consumers who buy and use decorative contact lenses without a valid prescription can run significant risks of eye injuries, including blindness," said Philip J. Walsky, acting director of FDA's Office of Criminal Investigations.
Customers can buy decorative contact lenses without a valid prescription for as little as $20, but some vendors are not authorized to sell the contacts. It is illegal to buy or sell contact lenses of any kind without a prescription from an ophthalmologist, optometrist or a specially licensed optician under the supervision of an eye doctor
"Make no mistake, contact lenses are medical devices that should be prescribed by trained professionals. Unregulated and poorly constructed lenses sold without a prescription pose serious health risks to consumers," said Homeland Security Investigations Executive Associate Director Peter Edge. "Halloween is a fun and festive holiday, and nobody wants to see those celebrations end with a trip to the ER."
Federal officials say anyone who wants to wear decorative contact lenses should order them from the office that conducts the eye exam and contact lens fitting.
"It is always better to involve a qualified eye care professional and protect your vision," Walsky said.
A recent national study revealed 11 percent of consumers have worn decorative lenses. More than 50 percent were purchased without a prescription. In some states you can buy contacts in gas stations and pawn shops.
"You'd never buy a heart valve at a gas station and you should never buy a medical device like contact lenses at one either," said Dr. Jeffrey Hackleman, president of the Georgia Optometric Association. "You only get one pair of eyes and risking a lifetime of vision for a quick thrill is quite frankly not being vision smart."
Consumers should see an eye doctor right away if there are signs of eye infection, including redness, lasting eye pain or decrease in vision.
Tags:
contact lenses for costumes
,
contact lenses Halloween
,
costume contact lenses
,
counterfeit contact lenses
,
dangers from costume contact lenses
,
halloween contact lenses
,
north florida eye partners madison
,
South Georgia Eye
,
South Georgia Eye Partners
,
South Georgia Eye Partners Douglas
,
south georgia eye partners madison
,
South Georgia Eye Partners Tifton
,
South Georgia Eye Partners Valdosta
---