Home » Blog » November is Diabetes Awareness Month – What Diabetes Can Mean for Your Vision
November is Diabetes Awareness Month – What Diabetes Can Mean for Your Vision
Posted by: South Georgia / North Florida Eye Partners in Blog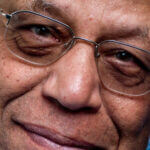 With November being Diabetes Awareness Month, South Georgia Eye Partners wants you to know how diabetes can affect your vision.  As you may know, diabetes is a disease that interferes with the body's ability to use and store sugar, which can cause many health problems.  One such health issue is the effect that diabetes has on the circulatory system of the retina.  
Diabetic retinopathy is a condition that causes progressive damage to the retina, the light sensitive lining at the back of the eye.  It can be a serious sight-threatening complication of diabetes and usually affects both eyes.  If left untreated, diabetic retinopathy can cause blindness.
What are the symptoms of diabetic retinopathy?
Seeing spots or floaters in your field of vision

Blurred vision

Having a dark or empty spot in the center of your vision

Difficulty seeing well at night
How is diabetic retinopathy treated?
Treatment depends on the extent of the disease.  It may require laser surgery to seal leaking blood vessels or to discourage new leaky blood vessels from forming.  Injections of medications into the eye may be needed to decrease inflammation or stop the formation of new blood vessels.  In more advanced cases, a surgical procedure to remove and replace the gel-like fluid in the back of the eye, called the vitreous, may be needed.  A retinal detachment, defined as a separation of the light-receiving lining in the back of the eye, resulting from diabetic retinopathy, may also require surgical repair.
If you are a diabetic, the American Optometric Association recommends that you have a comprehensive dilated eye exam once a year to detect any issues.  Please call any of South Georgia Eye Partners four locations to schedule your exam today.  The earlier problems are detected, the better off you are.  
South Georgia Eye Partners – with locations in Valdosta, Tifton, Douglas and Madison, FL – specializes in LASIK and cataract surgery with premium lens implants, glaucoma diagnosis and treatment, comprehensive eye exams for adults and children and a Dry Eye Clinic. SGEP also has an Optical Shop fully stocked with designer frames and sunglasses to fit your style and personality.  To make an appointment with one of SGEP's physicians or to find our locations and hours, click here.
Source:  American Optometric Association
Tags:
diabetes and vision
,
diabetes and your eyes
,
diabetes awareness month
,
diabetic retinopathy
,
Dr. Scott Petermann
,
eye doctors douglas
,
eye doctors madison
,
eye doctors north florida
,
eye doctors tifton
,
eye doctors valdosta
,
South Georgia Eye Partners
,
South Georgia Eye Partners Valdosta
,
vision and diabetes
---