Home » Blog » Dr. Peaslee Receives Award
Dr. Peaslee Receives Award
Posted by: South Georgia / North Florida Eye Partners in News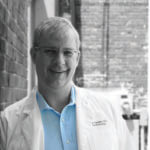 Dr. Alan Peaslee, a board-certified optometrist with South Georgia Eye Partners located in Valdosta, Tifton and Douglas, is among 127 out of 38,000 practicing optometrists throughout the United States who have received the American Optometric Association (AOA) 2011 Continuing Optometric Recognition Award.
Peaslee received this award as a doctor of optometry who has completed 50 credit hours of continuing education in their field over a one-year period and, in addition, has previously received the Initial Optometric Recognition Award. The Initial award requires recipients to complete 150 hours of continuing education in their field over a consecutive three-year period.
Dr. Peaslee has practiced in South Georgia for over 15 years and has served in the military for over 30 years in various capacities in the Active Duty Army as well as the Army and Air National Guard. He is currently assigned as the Assistant to the Georgia State Air Surgeon and Joint Surgeon. Additionally, he is the Medical Operations Officer for the Georgia National Guard 78th Homeland Response Force. Peaslee's special interests include ocular disease and trauma, pediatric eye care, contact lenses and low vision.
In presenting the continuing Optometric Recognition Awards, AOA president Joe E. Ellis, O.D., stated "Your efforts to pursue continuing education reflect your desire to provide your patients with the best vision care available today."
"We are all proud of Dr. Peaslee's accomplishments; his commitment to ongoing education and outstanding patient care make him a valued member of our team," said Dr. Scott Petermann, board-certified ophthalmologist and owner of South Georgia Eye Partners.
---