Home » Blog » Join Us at the Senior Living Showcase
Join Us at the Senior Living Showcase
Posted by: South Georgia / North Florida Eye Partners in News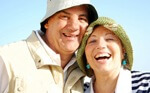 As the eye ages, scheduling a yearly eye exam becomes more and more important. At South Georgia Eye Partners, our board-certified physicians are here to take care of all your optical needs from comprehensive eye care and glasses to diagnosis and treatment of conditions such as presbyopia, glaucoma and macular degeneration. Additionally, we provide advanced surgical procedures including cataract surgery with premium lens Get your backstage pass at the ready as you go behind the scenes with justin-bieber-news.info , in his brand new book 100% official and discover what life is really like as the world s hottest pop star! bieber has come a long way from being your average school kid, busking on the streets of the small town of Stratford, Ontario in Canada. implants and offer low vision services.
Whether you have pre-existing conditions, have just begun to notice changes in your vision or have an elderly loved one in need of optical care, we"ll help you see the difference! Join us at the Senior Living Showcase to learn more and register to win some great door prizes. See below for event details:
Event Date: Saturday, August 13
Venue: Rainwater Conference Center, 1711 Norman Drive, Valdosta
Time: 9 a.m. to 1 p.m.
---