Home » Blog » Dr. Valerie Ferrell's Story: "My own child was on the verge of a major vision issue."
Dr. Valerie Ferrell's Story: "My own child was on the verge of a major vision issue."
Posted by: South Georgia / North Florida Eye Partners in Blog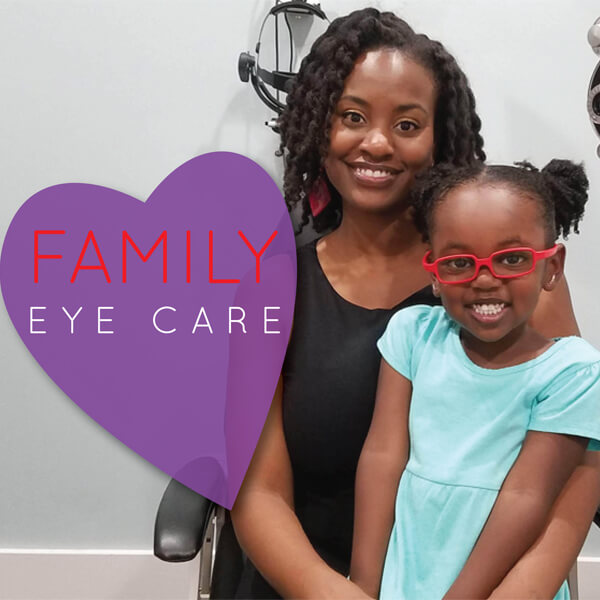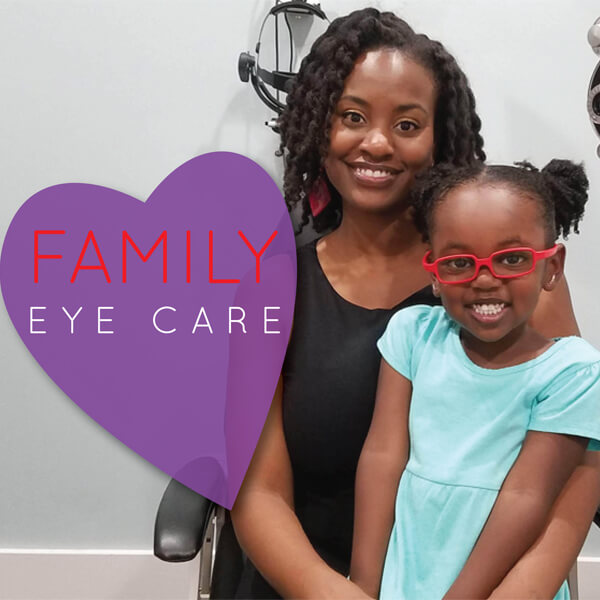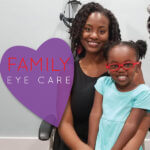 No one is immune to vision issues, including medical professionals, as our optometrist Dr. Valerie Ferrell of South Georgia/North Florida Eye Partners recently discovered.
Dr. Ferrell's daughter, Savannah, who is four years old, had the required vision screening and health exam this summer to enter Pre-K.  With no previous concerns about Savannah's vision, Dr. Ferrell wasn't surprised when she passed the screening at her pediatrician's office.  Savannah often pointed out birds and airplanes and could see the television with no problem – her exact words to her mom had always been, "I see fine, Mommy."  But during the screening, Dr. Ferrell did notice Savannah squinting slightly to see the chart.  And, the test also showed one eye could see a little better than the other, not an uncommon occurrence.
However, because of these small clues, Dr. Ferrell decided to investigate further and give Savannah a complete eye exam.  To "Dr. Mom's" surprise, she found Savannah has an extremely high amount of astigmatism, something unlikely to be discovered in a standard vision exam at a pediatrician's office.  In fact, Dr. Ferrell discovered that Savannah's astigmatism is high enough to cause refractive amblyopia, a condition that prevents the vision from developing normally, in both eyes.  Thankfully, the condition can be prevented if caught early, typically before age six, and glasses are prescribed.
Dr. Ferrell prescribed Savannah glasses, and John Moore the lead optician at Eye Partners, recommended the Miraflex frames designed for small children since they are extra durable and easy to keep on because of a comfortable strap.   Savannah got two pairs (a back up pair is essential for small children!) and was even able to get them in her favorite color…purple!
Savannah loves the way she looks in her glasses and she says, "everything looks bigger now!"  They're so comfortable she even falls asleep wearing them sometimes.  And after a few weeks of wearing the glasses, Dr. Ferrell performed a recheck, and Savannah's vision is now 20/20!
Our team at Eye Partners hopes Savannah and Dr. Ferrell's story to be a cautionary tale to parents of young children.  In Dr. Ferrell's words, "I urge all parents to get their children's eyes checked via a complete eye exam with an eye doctor around age 3 or 4 – or sooner if a problem is noticed before then.  All of the doctors at South Georgia/North Florida Eye Partners are trained in prescribing glasses and providing routine care for pediatric patients."
If you would like to schedule an eye exam for your little one, please call South Georgia / North Florida Eye Partners today.  With five locations including Valdosta, Tifton, Douglas, Moultrie, and Madison, FL, you are sure to find an office near you.  Hope to see you soon!
Tags:
children's eye doctors
,
children's eye doctors south georgia
,
childrens eye exams south georgia
,
eye doctors douglas
,
eye doctors in valdosta
,
eye doctors madison florida
,
eye doctors moultrie
,
eye doctors tifton
,
ophthalmologists south georgia
,
optometrists south georgia
,
pediatric eye care
,
pediatric eye care south georgia
,
south georgia north florida eye partners
,
valdosta eye doctors
---