Home » Blog » We Now Carry HydroEye & Macro Pro-S Supplements!
We Now Carry HydroEye & Macro Pro-S Supplements!
Posted by: South Georgia / North Florida Eye Partners in News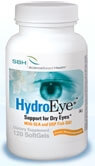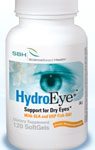 South Georgia Eye Partners is proud to announce that we are now carrying two supplements highly recommended by doctors to help with some of the most common eye health issues – HydroEye & Macro Pro-S.
HydroEye is a patented, oral formulation that provides continuous relief from dry eye discomfort due toage, contact lens wear, computer use, LASIK surgery, frequent flying, and other causes.  We have had a great response to HydroEye, and many patients can tell a difference after only two weeks.
Macro Pro-S provides nutrition support for macular degeneration and whole body health.  Based on the AREDS clinical trial and other advanced research, Macro Pro-S is an all-in-one formulation to help protect eyesight and the health of the entire body.  Note that the Macro Pro-S vitamins that we carry can be used by smokers and non-smokers unlike Macro Pro.
---