Home » Blog » New Location! Same Eye Care Team.
New Location! Same Eye Care Team.
Posted by: South Georgia / North Florida Eye Partners in News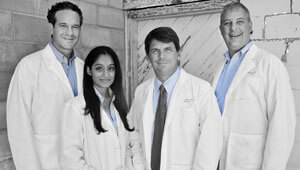 South Georgia Eye Partners is kicking off the new year by relocating to a new Tifton office. Beginning January 9, Drs. Scott Petermann, Alan Peaslee, Eric Kolisz and Ann Patel will see patients in the Tifton Physicians' Center located on the Tift Regional Medical Center (TRMC) campus.
"We feel this move will better serve our patients and offer them a more convenient way to access our services," said Dr. Scott Petermann, board-certified ophthalmologist and owner of South Georgia Eye Partners. "We are excited that the practice has grown, and we look forward to seeing patients in our new facility."
Currently South Georgia Eye Partners is located on U.S. Highway 41 in the TRMC West Campus building; the new office will be located at 907 E. 18th Street, suite 290. Check back for relocation updates.
---