Home » Blog » Style Savvy and Cost Conscious!
Style Savvy and Cost Conscious!
Posted by: South Georgia / North Florida Eye Partners in News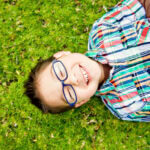 Back to School Specials at South Georgia Eye Partners!
Look great and save money too with the Back to School specials at 
South Georgia Eye Partners.
We have a great selection of stylish frames to help you look your best.
BONUS:  Special pricing is available When a pupil has availed of accompanied adult education classes cover, no refund is available for unused or cancelled lessons from the original package of lessons purchased. to students and parents!
Check out our two budget-friendly packages!
Stylish and Smart Package – $89 – Europa Budget Frame from Opticare and plastic lenses. (Upgrades to this package incur U&C charges) 
Way Cool Package
 – 
$170 
One of the following: Single Vision Polycarbonate or Trivex lenses
Two-Sided Scratch Resistant Coating
100% UV Protection
1 Year Warranty
Choice of frames from Way Cool Board and C&B Scene Board
BONUS!  A free upgrade to either Transitions or Transitions Xtra Active or Sentinel Plus UV Non Glare ARC with this package!
*Exam not included in price – special valid through 9/30/14.  Available while supplies last.  Some restrictions may apply.
---