Home » Blog » Welcome, Dr. Johnson!
Posted by: South Georgia / North Florida Eye Partners in Blog, News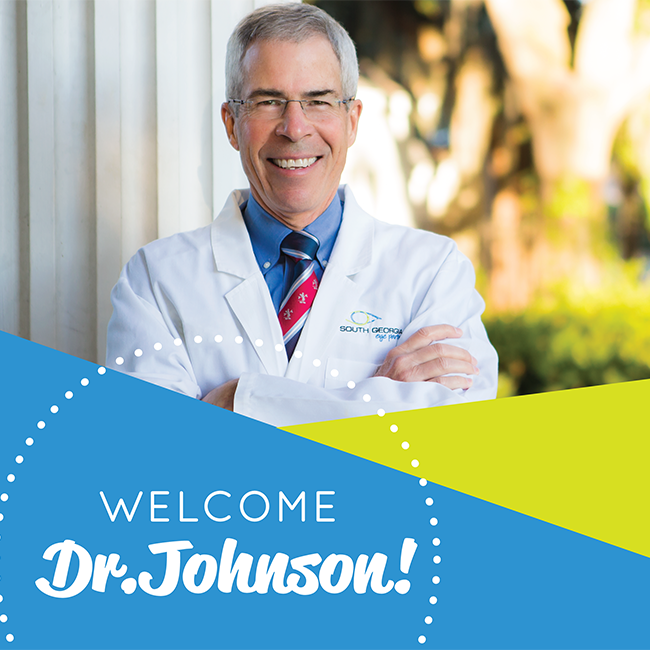 We are so excited to announce the addition of Dr. Anthony Johnson, our new pediatric ophthalmologist at South Georgia | North Florida Eye Partners! Dr. Johnson brings expertise and compassion to every patient. Our newest physician will be seeing patients in our Valdosta, Tifton, Moultrie, and Douglas locations.
Anthony Johnson, M.D. attended medical school at the University of Texas. He completed his Ophthalmology residency at Tulane in New Orleans and then went on to complete his Pediatric Ophthalmology fellowship at Scottish Rite Children's Hospital in Atlanta. Specializing in Pediatric Ophthalmology, Dr. Johnson diagnoses and treats vision issues in children, including Amblyopia (lazy eye) and Strabismus (crossed eyes). "I love taking care of kids," Johnson says. "Being able to minimize their fear and making their exam a positive experience leads to getting the right diagnosis and treatment. And, it also results in a happy outcome for the patient, for the mom, and for me!"
Dr. Johnson grew up on a rice farm in Texas, has lived in Atlanta and Greenville, South Carolina, and is now excited to be a part of the Tifton community. He and his wife, Laurie, have two older sons. South Georgia | North Florida Eye Partners is thrilled to add this accomplished physician to our staff. The more we grow, the better we can serve our patients. Call 229.244.2068 for more information on scheduling an appointment with Dr. Johnson!
---