Home » Blog » Office Manager Spotlight: Amanda Jackson
Office Manager Spotlight: Amanda Jackson
Posted by: South Georgia / North Florida Eye Partners in News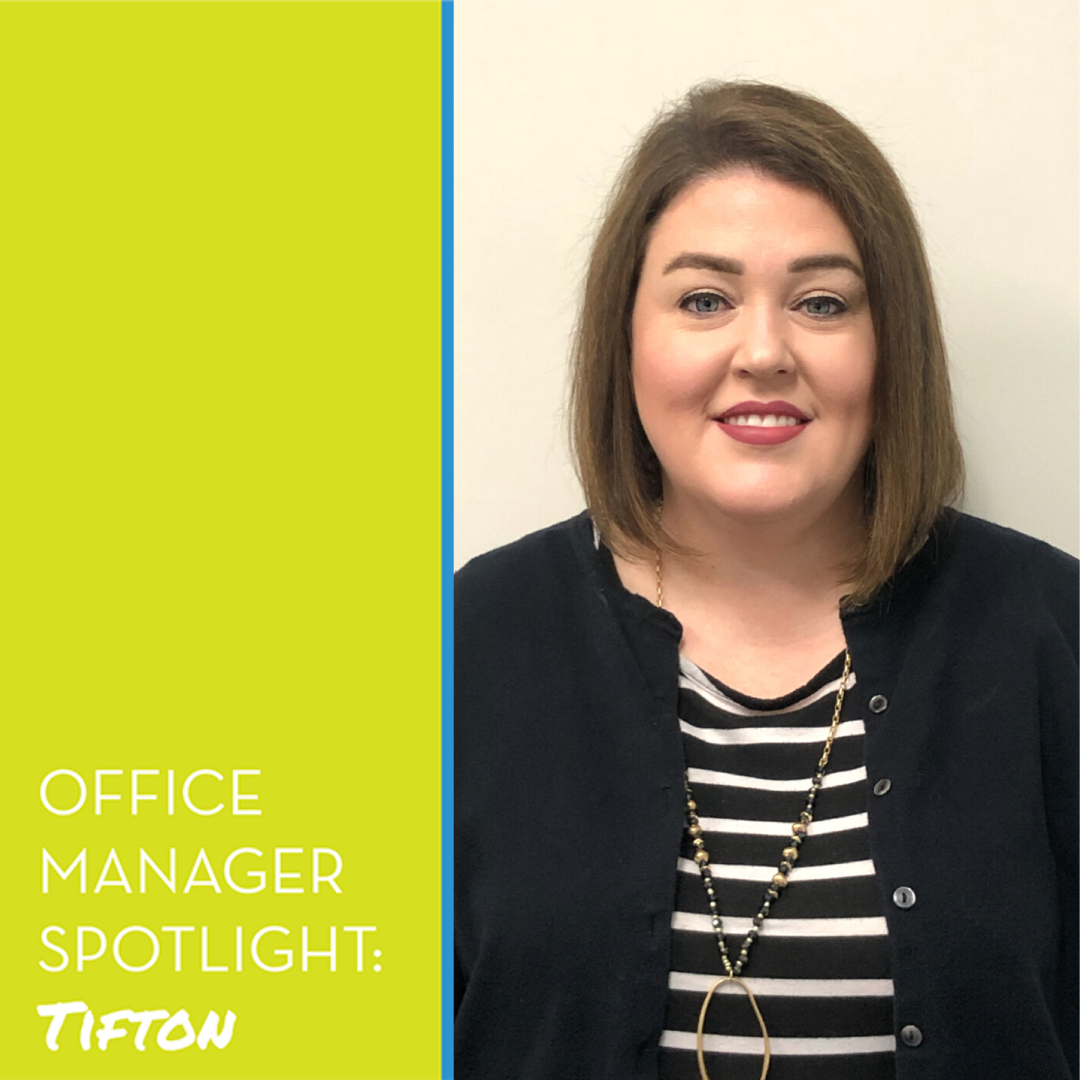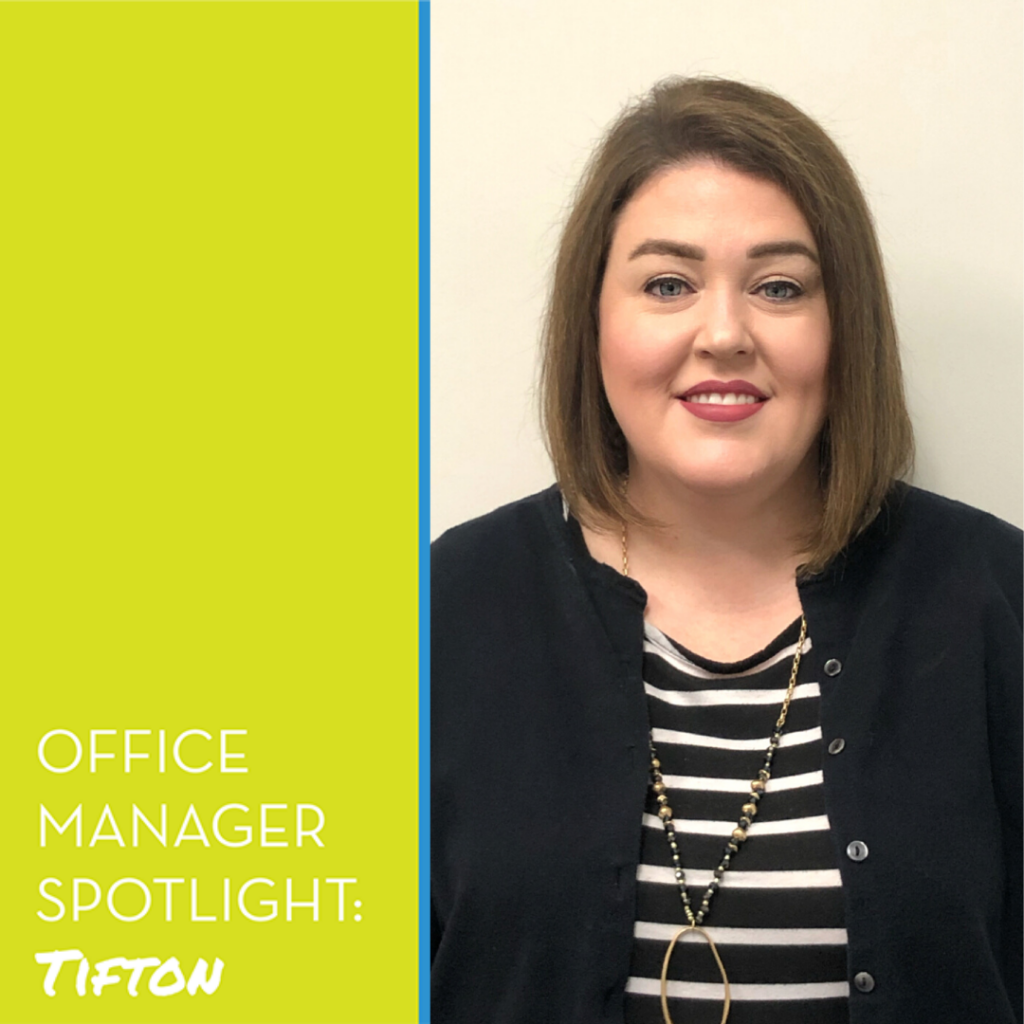 Our office managers are often the unsung heroes at our practice. Without them, our day-to-day operations would not run near as smoothly! Follow along as we highlight office managers at each of our 5 locations.
Today, Amanda Jackson is in the spotlight! Amanda is the office manager at our Tifton location and she is great at what she does. Amanda has been with South Georgia | North Florida Eye Partners for almost a year now; she adores the Tifton community and loves to see patients' reactions at their post-surgery follow up appointments.
"It's awesome to see a patient after they have had a surgical procedure such as LASIK or cataract surgery," Amanda says. "The patients cannot believe how much their vision has improved. It makes you feel good knowing the team has positively impacted a person's life in such a big way!"
One of Amanda's favorite things about working at an eye care practice is her team. "Our team makes all the difference," Amanda says. "It's rewarding to be a part of a team who truly cares for patients and works to ensure patients understand the importance of proper eye care."
Amanda was born and raised in Tifton and finds it awesome to not only serve her hometown community but work alongside a Tift County classmate. Her favorite place to eat in Tifton is Espresso 41 – she recommends the Grumps Burger. On the weekends, you can find Amanda spending time with her husband and son.
Other fun facts? Her favorite brand of eyewear in South Georgia | North Florida Eye Partners Optical Boutiques is a tie between Maui Jim and Tiffany & Co. And when it comes to her most used emoji? "It's the rolling on the floor laughing emoji!" Amanda says. "We've got to keep a sense of humor during these stressful COVID times."
We couldn't agree more and hope you enjoy this series of office manager spotlights. Stay tuned to find out who will be featured next month! South Georgia | North Florida Eye Partners provides the expertise, experience, and technology to our patients who would otherwise have to travel a much greater distance. We are located in Valdosta, Tifton, Douglas, Moultrie, Waycross and Madison, Florida. Contact us by clicking here.
---