Home » Blog » DIY Mask Options
Posted by: South Georgia / North Florida Eye Partners in Blog, News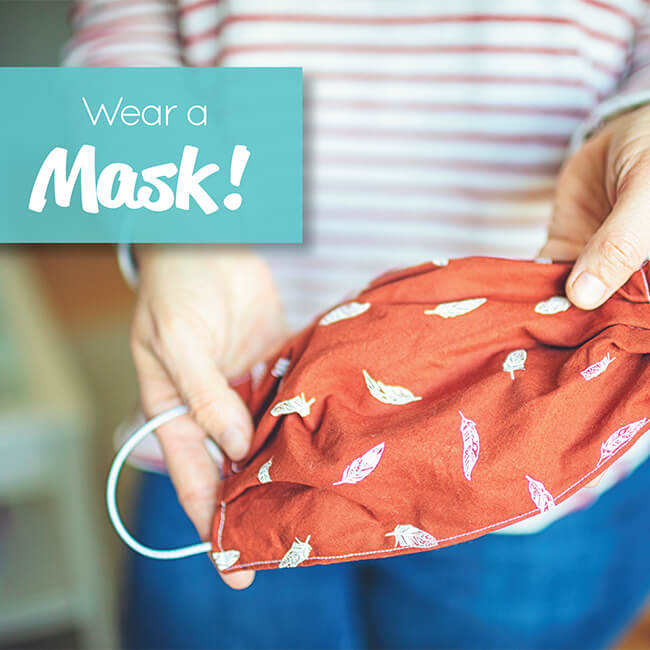 For now, South Georgia | North Florida Eye Partners is asking patients to bring their own face mask or a cloth face-covering to wear in our office for the protection of your health. If you have an upcoming appointment and do not have access to a mask, no worries! We've found some helpful tips and tricks, from the Centers for Disease Control website, for making your own mask at home with materials found around your house – no sewing involved!
T-shirt No Sew Method
Find an old t-shirt and cut the bottom 7 to 8 inches off of the shirt
Taking the piece you cut off, cut two slits about 6-7 inches toward the center of the material; connect the two slits (these will now look like straps)
Now, cut the end of your two straps to create two sets of strings
Use the two sets of strings to tie around your neck and over the top of your head.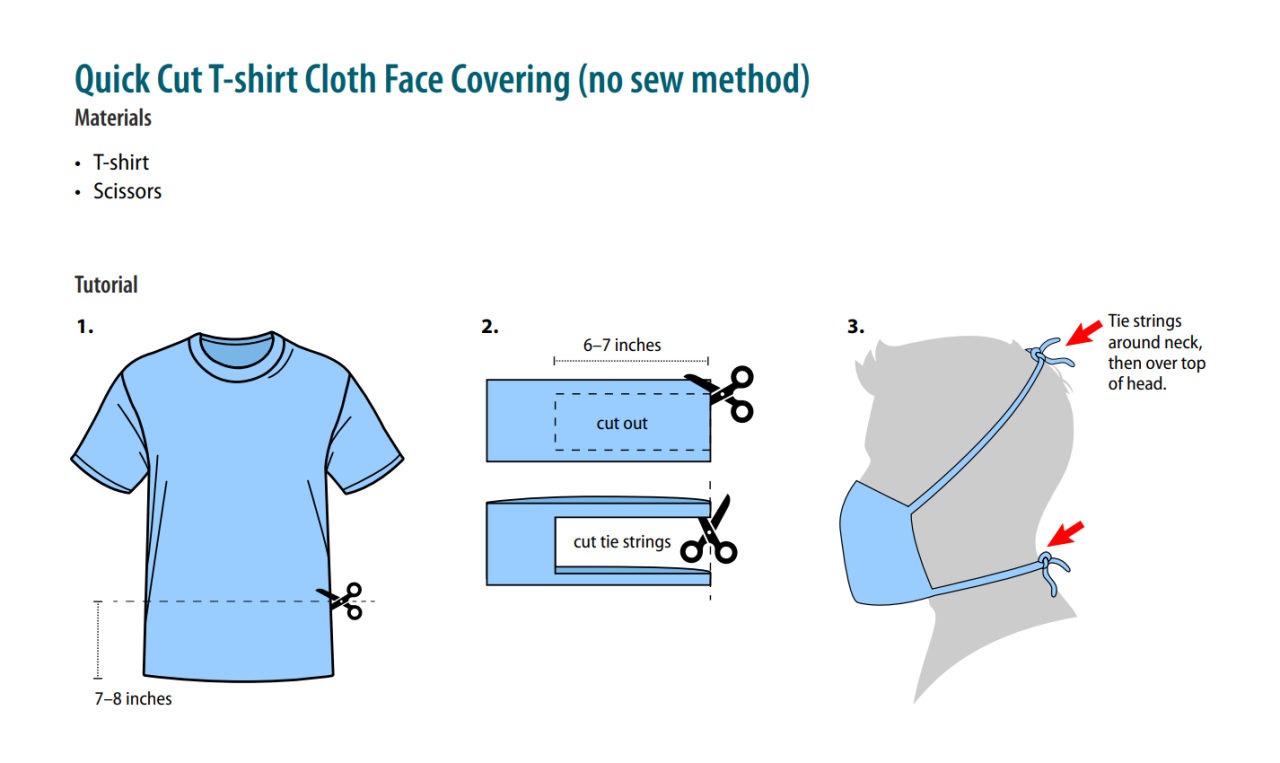 Bandana/Scarf No Sew Method
Fold your bandana in half. (include a coffee filter for added protection)
Fold again, bringing your top half down and the bottom half up.
Place rubber bands or hair ties about six inches apart.
Fold each side to the middle and tuck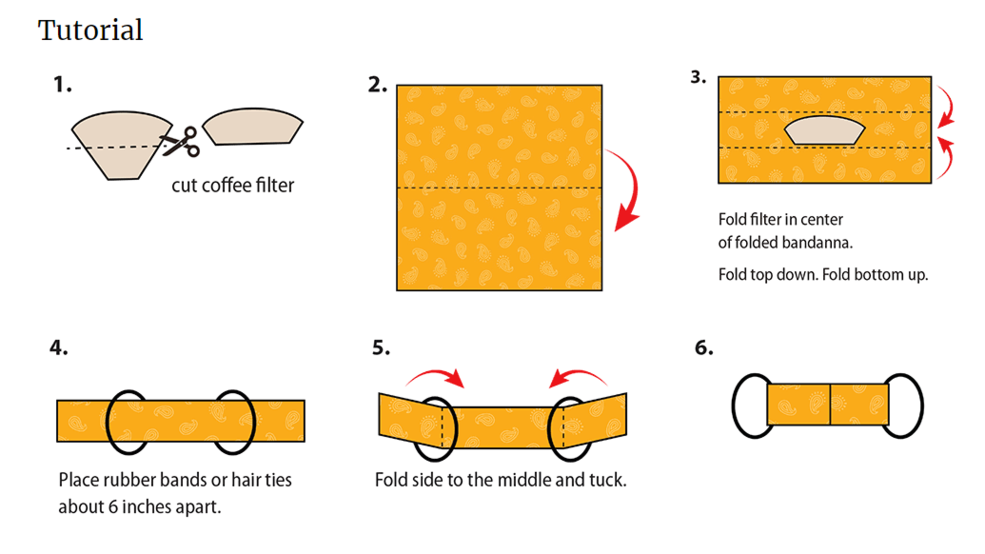 If you have access to sewing equipment and would like to sew a mask, the Center for Disease Control (CDC) has a step-by-step tutorial that includes measurements and all! Find more information on their website.
Source: Centers for Disease Control
---