Home » Blog » National Sunglasses Day: Drawing Contest
National Sunglasses Day: Drawing Contest
Posted by: South Georgia / North Florida Eye Partners in News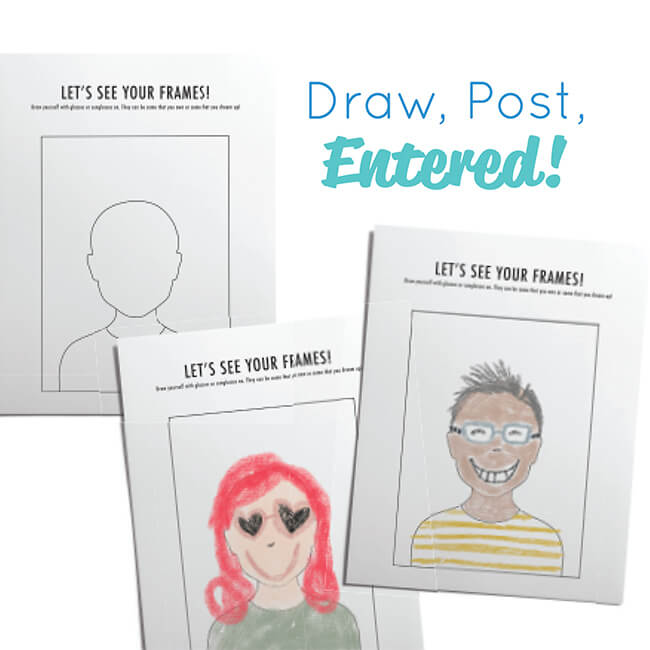 June 27th is National Sunglasses day! To celebrate, we have a fun kid's coloring activity that includes the chance to win a gift card to Chick-Fil-A!
Let's see your frames! Here are details:
Have your child draw a picture of themselves or a family member wearing their favorite pair of sunnies.
Post the drawing in the comments on our Facebook post or to your own accounts. Be sure to tag #southgeorigaeye for a chance to win a gift card to Chick-Fil-A!
One winner will be chosen at random from all entries on July 31st, 2020.
While this is a fun activity for your kids to do, we also want to use this as a time to remind everyone we know sunglasses make you look cool but they're way more than good looks! Here's a quick checklist of what to look for when picking out the perfect pair to ensure you look great and protect your peepers:
Lenses that block out 99 to 100 % of both UV-A and UV-B rays
Lenses with a uniform tint
Make sure the frame fits close to your eyes! 
These three simple tips may seem minor but the benefits to your eye health are pretty major. Don't forget to post your child's drawing for a chance to win!
---