Home » Blog » Intralase Versus Traditional LASIK
Intralase Versus Traditional LASIK
Posted by: South Georgia / North Florida Eye Partners in Blog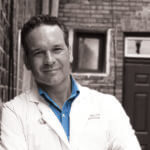 Over my past 10 years practicing optometry and comanaging all different types of refractive surgery, I have never had more reason to be excited to offer surgery as an alternative to glasses or contact lenses for my patients.
The accuracy and precision provided by a three dimensional laser incision rather than the one dimensional cut of the microkeratomes steel blade results in higher quality post-operative vision that is apparent even the first day after surgery.
How does the IntraLase Method work?
The IntraLase Method uses tiny, rapid pulses of laser light to create your corneal flap — instead of using a metal blade — during the first step of LASIK. Each pulse of light passes through the top layers of your cornea and forms a microscopic bubble at a specific depth and position within your eye that is determined by the doctor. The IntraLase laser moves back and forth across your eye, creating a uniform layer of bubbles just beneath your corneal surface.
Just prior to applying laser vision correction, the doctor creates your corneal flap by gently separating the tissue where these bubbles have formed. The corneal flap is then folded back so the doctor can perform the second step of your LASIK treatment.
What is the difference between a corneal flap created with the IntraLase Method and one created with a microkeratome?
The microkeratome is a hand-held instrument, which contains a steel blade that moves back and forth and creates a cut as it travels across the cornea. A microkeratome is only capable of making a single, one-dimensional cut across the cornea. As it cuts, the blade oscillates back and forth, which can leave an irregular surface after the flap is lifted. This can affect the quality of your postoperative vision.
Because of the unique way in which the IntraLase Method creates a precisely positioned layer of bubbles just beneath the surface of your eye, it creates a smooth even surface after your flap is lifted. With the IntraLase Method, a blade never touches your eye.
Dr. Eric Kolisz
Tags:
blade free lasik
,
blurred vision
,
contact lenses
,
dr. eric kolisz
,
Dr. Scott Petermann
,
eye care Tifton
,
eye care Valdosta
,
eye doctor Tifton
,
eye doctor Valdosta
,
Glasses
,
IntraLase
,
IntraLase Lasik
,
laser vision correction surgery south georgia
,
laser vision correction tifton
,
laser vision correction valdosta
,
Valdosta ophthalmology
---