Home » Blog » Office Opening Update
Posted by: South Georgia / North Florida Eye Partners in News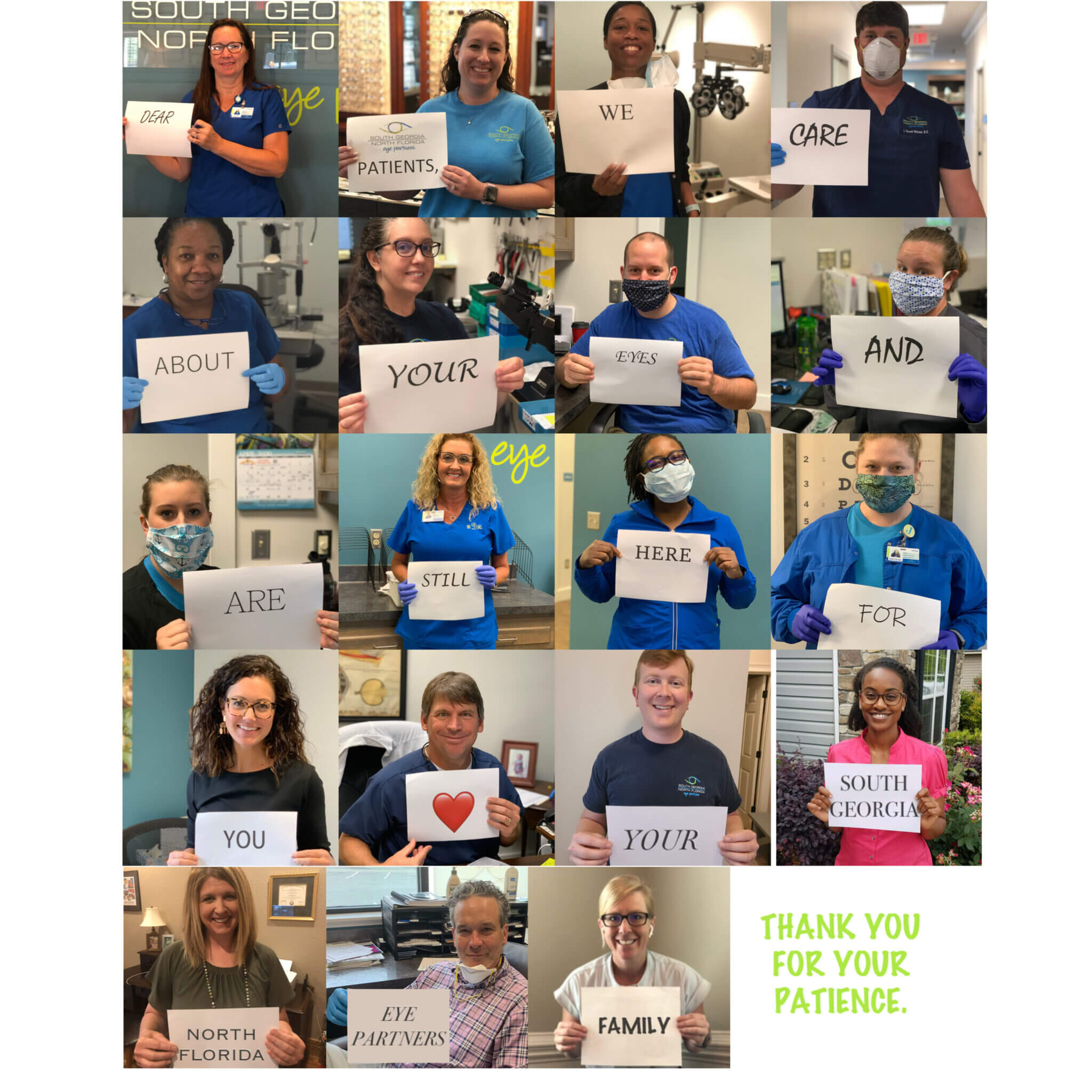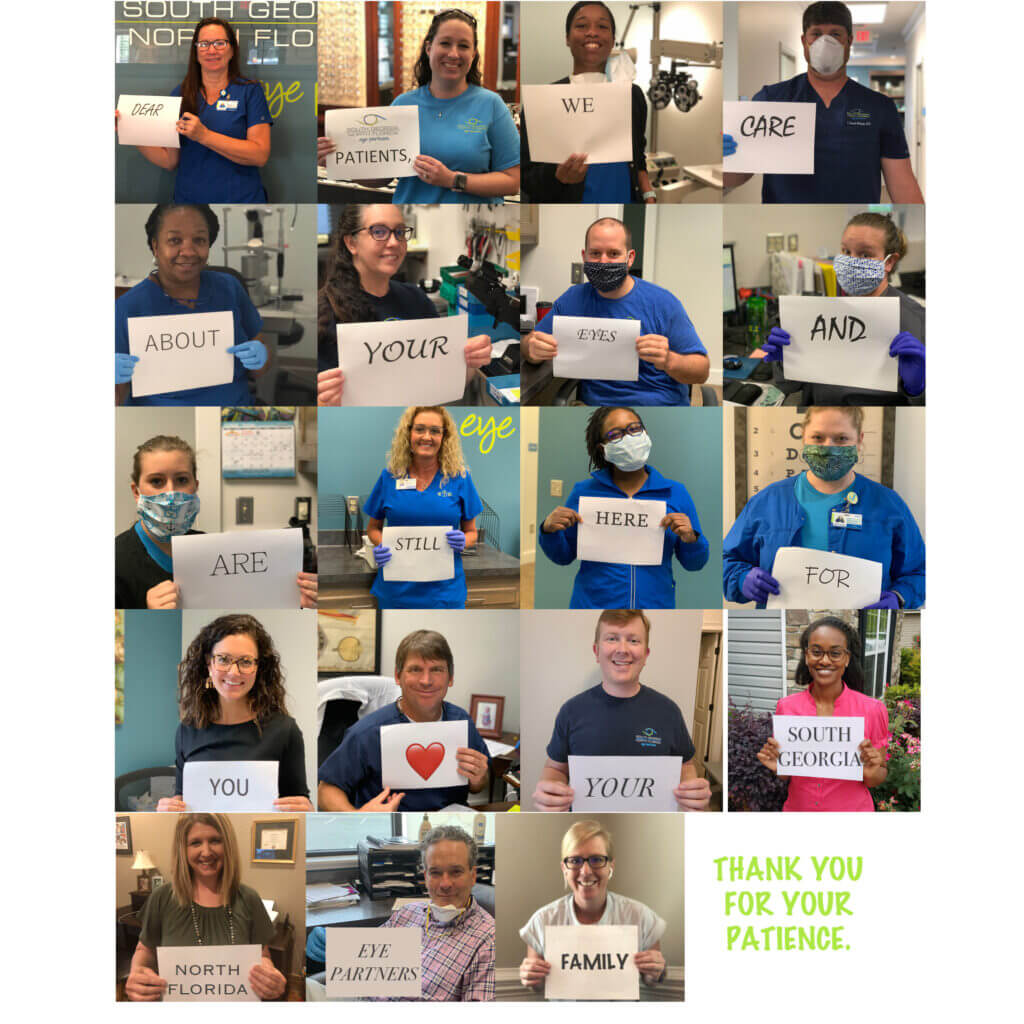 We want to assure you that we are OPEN and here for you as your eye care providers; we are seeing patients for appointments and scheduling surgeries again, with additional safety measures for our patients and staff.
If your appointment or surgery was canceled due to our offices temporarily closing to follow COVID-19 restrictions, we will be in touch with you to reschedule. If you did not have your surgery scheduled but are ready to discuss LASIK, cataract or glaucoma surgery, or other procedures just call your local office. And of course, if you need an appointment for any reason, we are open and ready to see all of our patients, just give us a call to schedule!
Please note: As of May 4, our Moultrie office is still closed, and our Douglas office is open on Mondays and Wednesdays. However, we are happy to see patients in our other offices. The phone numbers for these offices roll to another office, so just call your local number – we like keeping things easy. 🙂
While we are open, we do have COVID-19 precautions in place for our patients; it is important to read our new protocol so you understand what we are doing to protect you, your family and our staff:
Prior to scheduling any appointment, all calls will be screened for established risk factors of COVID-19. For now, we are not accepting walk-ins; appointments are required, even for optical.
For now, we ask patients please do not bring guests or family members with you to our office. Exceptions: Elderly persons, minors or others who require assistance may have someone with them. Otherwise, we are only allowing the patient to come inside our offices.
Please bring your own face mask or a cloth face-covering to wear in our office as a precaution and protection of your health. Any patient refusing to comply with the face-covering request will be rescheduled.
Once you arrive, we prefer you use virtual check-in if possible, by simply calling or texting the main number of the office where you are to let us know you have arrived. We will reply and let you know next steps. For our Douglas patients, you will wait in the atrium, following social distancing guidelines.
Hand sanitizer stations are available at multiple locations throughout the office.
Internal Precautions
All employees before their shift will have their temperature checked and recorded daily. Our staff will only be present if they and their households are healthy and symptom-free.
We continue to sterilize, sanitize and disinfect all touchpoints in our office as well as all equipment and patient areas after every use and between all patients.
COVID-19 safety is a team effort and you are a part of our team, so let's all do our part! If you or anyone in your household has any respiratory symptoms, a fever, a cough, or has had symptoms within the past 14 days, please give us a call and we will gladly reschedule you.
We are continuing to monitor the CDC for updates and as things evolve, we will adjust our protocols. As you are aware, the situation is still changing, and we will do our best to keep our team, our patients and our community safe.
---