Home » Blog » South Georgia Eye Partners: What You Need to Know About Google Glass
South Georgia Eye Partners: What You Need to Know About Google Glass
Posted by: South Georgia / North Florida Eye Partners in Blog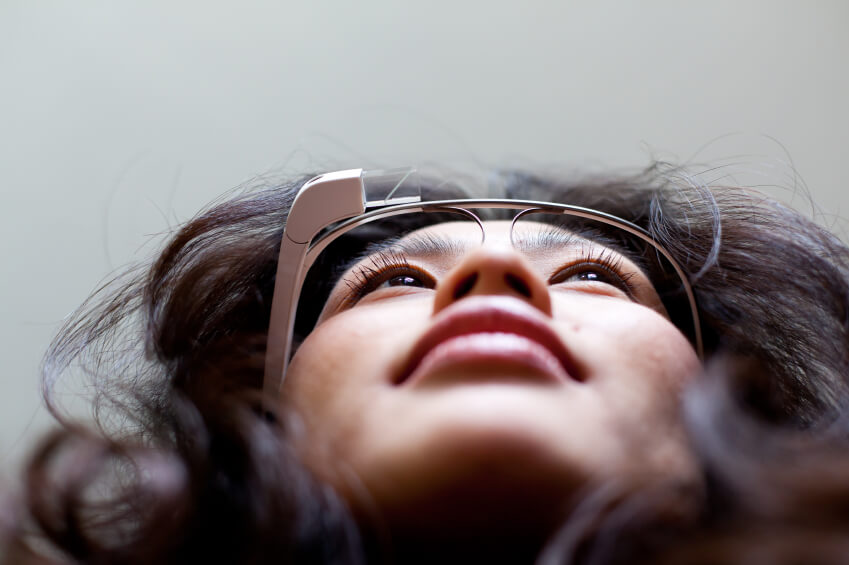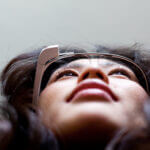 As vision technology changes and advances, South Georgia Eye Partners wants to be sure we keep our patients in the know.  Wearable gadgetry is the latest trend in technology, and as one of the front-runner products of the craze—Google Glass—gears up for public release, SGEP thinks now is the time to familiarize yourself with the digital eyewear.
Google Glass is a small, wearable computer that uses an optical head-mounted screen to display a smartphone-like interface above the wearer's upper-right field of vision. Fitted to glasses frames, the device is activated through voice commands or head gestures.
As always, new technology brings a unique set of questions. One foremost on the minds of optometrists studying the device: Will this negatively affect eyesight? American Optometric Association (AOA) members are looking into the matter, and SGEP hopes this answers some of your questions as well.
Optometrists raise concerns that Glass will cause computer-related eye strain symptoms, could increase dry eye, and might be difficult for presbyopes to use with the screen mounted close to the face—though the display is designed to appear as if it were about two feet away. Field of vision is another concern as the ¼-inch arm of the device might obstruct parts of the vision field. Optometrists plan to see how patients' fields of vision changes over time with use.
As Google announces new prescription lens-ready frames that are adaptable to Glass, optometrists likely will receive more questions about corrective lens availability.
Four Common Patient Questions – And Answers!
Can I drive while wearing Google Glass?
  Just as you wouldn't text and drive, you should not use the device while driving.
I have poor vision in my right eye. Can I still wear Glass?
  Optometrists who have used Glass say it's probably best to wear the screen over the dominant eye. However, Glass is only available with a right-eye-positioned screen.
I've been diagnosed with dry eye. Will Glass make it worse?  
Looking up repeatedly to access the Glass screen could exacerbate dry eye, some optometrists speculate, but symptoms could be less pronounced with a glance as opposed to a prolonged stare.
Can you fit me with prescription lenses for Glass?  
Currently, Glass is mounted to a specially designed frame with nonprescription lenses. However, Google announced prescription lenses may be fit to the frames with help from eye care providers.
So whether you see the Google Glass as half empty or half full, the gadgets are gaining hype and popularity. View additional FAQs regarding Google Glass. See the January/February edition of AOA Focus for more information about Google Glass.  South Georgia Eye Partners prides itself on being your information source on all new eye care technology and vision wear – visit our website for information on everything from dry eye conditions to iLASIK vision correction surgery to glaucoma care to comprehensive eye exams.  With offices in Valdosta, Tifton and Douglas, we can serve you near home and with expert care.  Call us today to make an appointment.
Source: AOA
South Georgia Eye Partners – with locations in Valdosta, Tifton & Douglas – specializes in LASIK and cataract surgery with premium lens implants, glaucoma diagnosis and treatment, comprehensive eye exams for adults and children and a Dry Eye Clinic. SGEP also has an Optical Shop fully stocked with designer frames and sunglasses to fit your style and personality.  To make an appointment with one of SGEP's physicians or to find our locations and hours, click here.
Tags:
Dr. Petermann
,
dr. petermann valdosta
,
Dry eye
,
dry eye clinic
,
dry eye clinic south georgia
,
dry eye condition
,
dry eye valdosta
,
eye doctors valdosta
,
google glass
,
is google glass helpful or harmful
,
questions about google glass
,
South Georgia Eye Partners
,
South Georgia Eye Partners Valdosta
,
south georgia eye valdosta
---