Home » Blog » South Georgia / North Florida Eye Partners: Top Notch Surgery Team Provides Experience & Expert Care
South Georgia / North Florida Eye Partners: Top Notch Surgery Team Provides Experience & Expert Care
Posted by: South Georgia / North Florida Eye Partners in News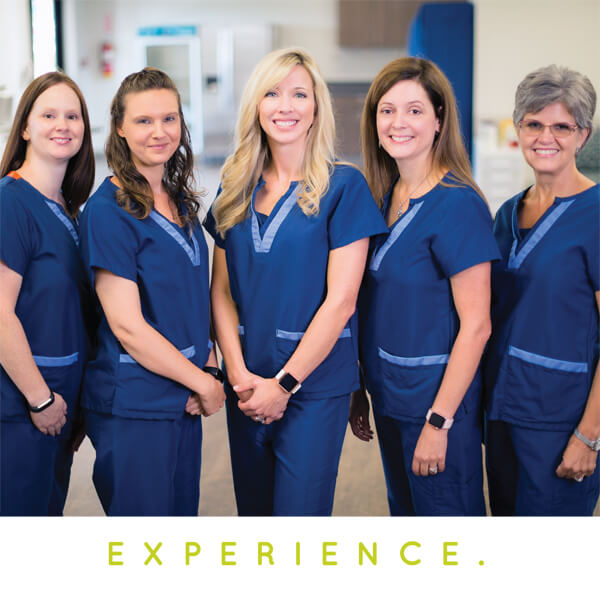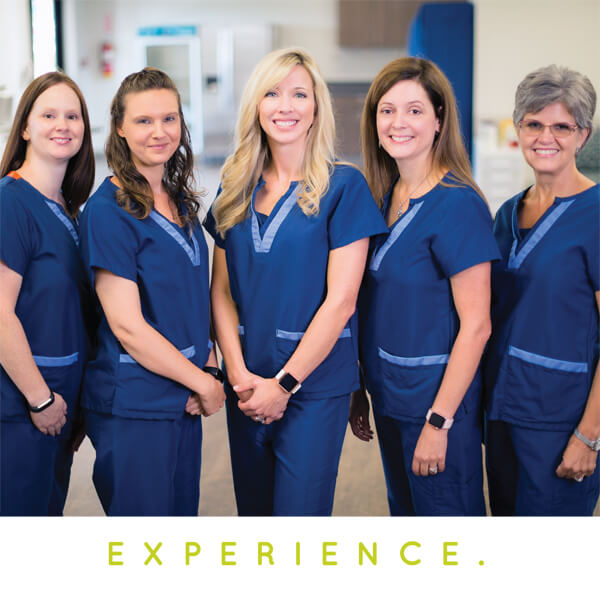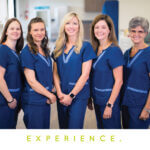 While our new South Georgia/North Florida surgery center offers the best in technology and is more convenient for patients, our team members are what create an outstanding patient experience. From pre-op and surgery to post-op, our physicians, registered nurses, surgical technicians, patient care specialist, and nurse anesthetist bring experience and compassion to every patient.
Interested in learning more about the behind-the-scenes clinical team who make it happen? Let's start with our five registered nurses who handle multiple functions including pre-operative care, surgical assistance, post-operative patient care and more.  Tiffany Courington, our RN manager, has almost 16 years of surgical nurse experience and brings leadership to our clinical team. Jana Lites is an experienced eye surgery nurse; she works with patients during pre-op and is part of the surgical team.  Sarah Farmer, a long-time member of the Eye Partners team, is a surgical technician and ophthalmic tech as well as a RN. Vicky Hayes, an experienced RN and Valdosta native, is a friendly familiar face and a comforting presence for our patients. Our newest RN team member is Cassie O'Neal; Cassie has years of nursing experience and we are so happy to have her as part of our team.
Our three surgical technicians combine experience with knowledge and caring.  Brandi Lightsey has 15 years of surgical tech experience and is currently over the sterilization process at our surgery center.  Amanda Miller handles patient work ups and is a great asset to everyone on the surgical team.  Cara Johnson is the newest addition in the surgical tech department and is an excellent addition to our team.
Tracy Marion, our patient care specialist, manages the front desk at our surgery center and is the glue that keeps things running smoothly for patients and our team! Tracy is highly organized and willing to pitch in just about anywhere there's a need.
Keri Paulk is our Certified Registered Nurse Anesthetist (CRNA).  Keri comes with years of experience and knowledge of anesthesia and is really great with our Eye Partners patients.  A combination of skill and compassionate human touch puts Keri in a league of her own in dealing with the delicate work of anesthesia.
Our strong surgical staff is the truly the foundation for the excellent care we provide for our eye surgery patients.  Interested in learning more? Visit southgeorgiaeye.com today to read about or watch videos regarding the procedures we offer including iLASIK, laser-assisted cataract surgery, glaucoma care and more.  Our surgery center is in Valdosta and our offices are located in Valdosta, Tifton, Douglas, Moultrie, and Madison, Fl.
Tags:
cataract surgery south georgia
,
cataract surgery valdosta
,
eye doctors douglas
,
eye doctors moultrie
,
eye doctors north florida
,
eye doctors tifton
,
eye doctors valdosta
,
eye partners valdosta
,
eye surgery south georgia
,
eye surgery valdosta
,
iLASIK south georgia
,
iLASIK valdosta
,
South Georgia Eye Partners
,
south georgia north florida eye partners
---