Home » Blog » 'Tis the Season for Toy Safety
'Tis the Season for Toy Safety
Posted by: South Georgia / North Florida Eye Partners in News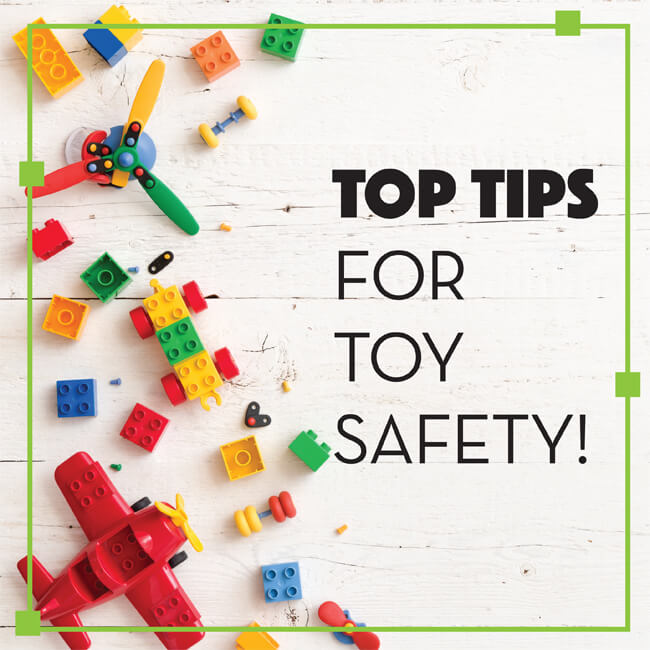 Have you ever heard the saying, "It's all fun and games until someone gets hurt?" This holiday season South Georgia / North Florida Eye Partners would like to remind patients of the role certain toys can play in vision loss with these top toy safety tips!
Here are several toy safety tips provided by the American Academy of Ophthalmology!
Avoid toys with sharp, protruding or projectile parts.
Make sure children have appropriate supervision when playing with potentially hazardous toys or games that could cause an eye injury.
Check labels for age recommendations and be sure to select gifts that are appropriate for a child's age and maturity.
If your child experiences an eye injury from a toy, seek immediate medical attention from an optometrist or ophthalmologist!
Eyes are particularly vulnerable to injuries, and if the injury is highly severe, life-long effects are a possible result.
The three most commonly reported injuries from toys are:
Corneal abrasions – scratches on the cornea, the clear, protective "window" at the front of the eye
Ocular hyphema – the collection of blood inside the anterior chamber of the eye, which is the space between the cornea and the iris
Retinal detachment – when the retina is pulled away from the layer of blood vessels that provide the eye with oxygen and nutrients
Remember immediate medical attention from an optometrist or ophthalmologist is required when it comes to eye injuries. If you have an emergency issue or your eye is injured on a holiday, at night or on the weekends, please go to your local emergency department. If you have a concern or issue during the weekday, call a South Georgia North Florida Eye Partners office for guidance, click here for local phone numbers!
With offices in Valdosta, Douglas, Tifton, Moultrie, Waycross, and Madison, Florida, Eye Partners is equipped to perform comprehensive eye exams close to where you live. We also provide more extensive procedures and surgeries such as cataract surgery, LASIK and glaucoma treatment in our surgery center in Valdosta.
Source: American Academy of Ophthalmology
---