Home » Blog » Astigmatism? Consider RGP Lenses
Astigmatism? Consider RGP Lenses
Posted by: South Georgia / North Florida Eye Partners in News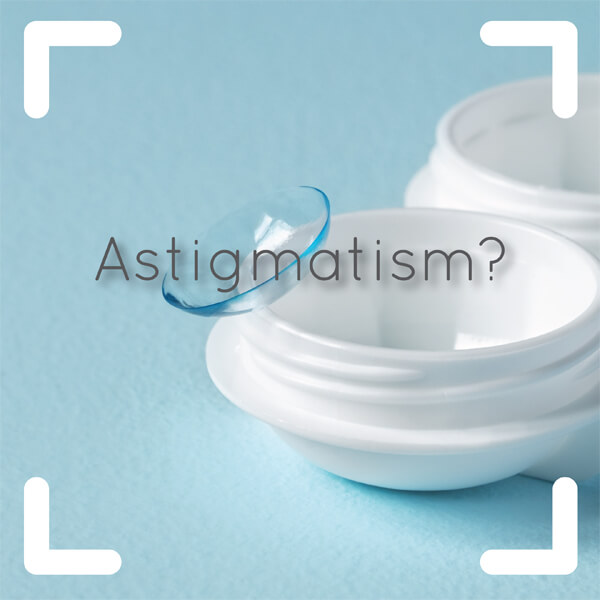 Did you know that 1/3 of the population has some form of astigmatism? People with astigmatism have oval-shaped corneas instead of round. This causes light to reflect differently in front of or behind the cornea, which results in blurry vision.
The good news is that astigmatism can be improved with corrective eyewear! South Georgia/North Florida Eye Partners offers a premium contact lens – made specifically for correcting astigmatism. Rigid gas permeable lenses are also called RGP or GP lenses. Depending upon the degree of severity, RGPs are usually the first choice for treatment for astigmatism.
"RGP contact lenses are rigid lenses made of durable plastic that transmits oxygen. They contain some silicone, which makes them more flexible than traditional hard lenses," said Dr. Eric Kolisz, an optometrist with South Georgia / North Florida Eye Partners. "A key benefit of RGP lenses is that they retain their shape when you blink, which tends to provide sharper vision than soft lenses. Another perk is the durability of the lens – you can't tear them as easily, like soft contact lenses."
Wondering if RGP lenses are right for you? Ask your optician at your next eye exam or give us a call today for more information! With offices in Valdosta, Douglas, Tifton, Moultrie, Waycross, and Madison, Florida, we are equipped to perform comprehensive eye exams close to where you live.  We also perform more extensive procedures and surgeries such as cataract surgery, LASIK and glaucoma treatment in our surgery center in Valdosta. For our patients who are unable to travel, we are also on-staff at several area hospitals. Find contact information of your nearest Eye Partners location here.
Source: American Optician Association
Tags:
astigmatism
,
astigmatism and contacts
,
contact lenses
,
eye doctors douglas
,
eye doctors madison
,
eye doctors moultrie
,
eye doctors south georgia
,
eye doctors tifton
,
eye doctors valdosta
,
eye doctors waycross
,
rgp contact lenses
,
rgp lenses
---