Home » Blog » Are You EyeSmart? Get an Eye Exam!
Are You EyeSmart? Get an Eye Exam!
Posted by: South Georgia / North Florida Eye Partners in Blog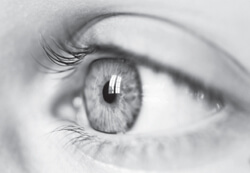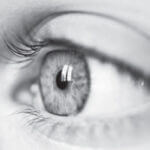 Getting an eye exam is an important part of staying healthy.  When should you get an eye exam an what should it cover?  Read up on the basics.
When should you have an eye exam?
The American Academy of Ophthalmology and American Optometric Association recommend that you get a baseline eye exam if you have reached the age of 40 and have no previous eyesight issues.  If you have an eye disease or if you have a risk factor for developing one (such as diabetes, high blood pressure or a family history of eye disease) you should see an ophthalmologist or optometrist prior to the age of 40.
What are the basics of an eye exam?
Your medical history – assessment of your vision, overall health and family's medical history
Your visual acuity – reading standardized eye charts
Your pupils – observing your pupils by shining a bright beam of light
Your side vision – loss of side vision can be a sign of glaucoma
Your eye movement – this test, called motility, evaluates the movement of your eyes
Keratometry – this test measure the curvature of the cornea by focusing a circle of light on the cornea and measuring reflection
Your prescription for corrective lenses if you wear glasses or contacts – you will be asked to view an eye chart through a device called a phoroptor which contains different lenses to detect what's best for your eyes
Your eye pressure – this test, called tonometry, measures the pressure within the eye that can detect glaucoma
The front part of your eye – a type of microscope called a slit lamp is used to illuminate the front part of your eye and can reveal if you're developing cataracts or have scars or scratches on your cornea
Your retina and optic nerve – your eye doctor will put drops in your eye to dilate, or widen, your eye to allow him or her to thoroughly examine your retina and optic nerve for signs of damage from disease
South Georgia Eye Partners' Optometrists, Eric Kolisz, O.D., Alan Peaslee, O.D., M.S., and Ann Patel, O.D., perform full service eye exams, and our ophthalmologists, Dr. Scott Petermann and Dr. Wes Ross are board certified and able to meet your ophthalmology needs.  If it's time to get your eyes checked, call and make an appointment.  Take care of those eyes!
Tags:
alan peaslee
,
ann patel
,
cataracts
,
cataracts south georgia
,
dr. eric kolisz
,
Dr. Petermann
,
eric kolisz
,
eye care
,
eye care Tifton
,
eye care Valdosta
,
eye doctor douglas
,
eye doctor Tifton
,
eye doctor Valdosta
,
eye exam south georgia
,
glaucoma eye exam
,
glaucoma south georgia
,
south georgia eye doctors
,
South Georgia Eye Partners
,
South Georgia Eye Partners Tifton
,
wes ross
---