Home » Blog » Now Seeing Patients in Waycross!
Now Seeing Patients in Waycross!
Posted by: South Georgia / North Florida Eye Partners in News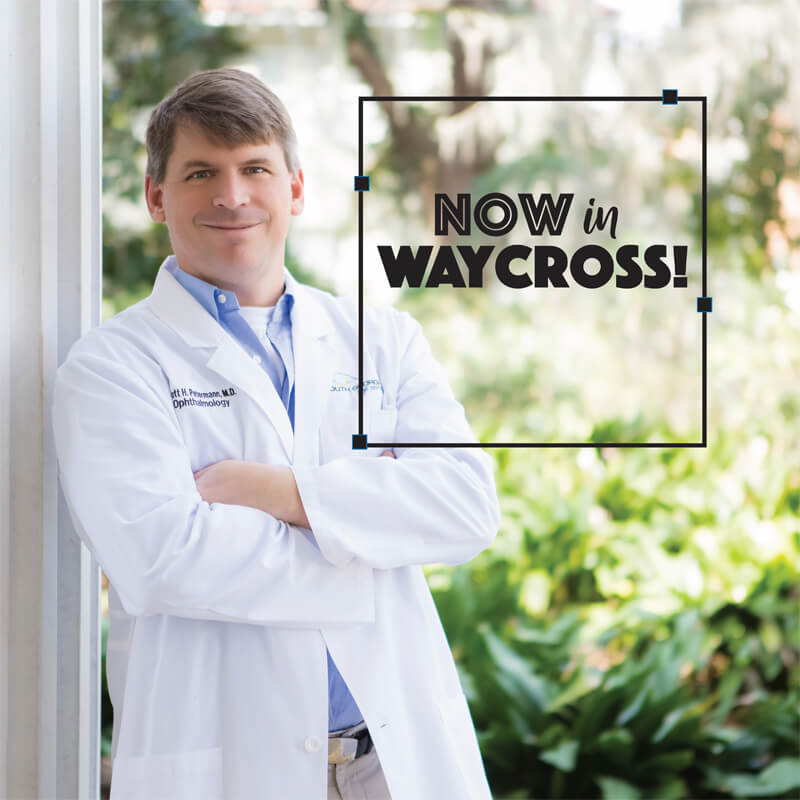 Dr. Scott Petermann, a board-certified ophthalmologist with South Georgia/North Florida Eye Partners, is now seeing patients in Waycross! From the newest procedures in correcting cataracts to LASIK surgery and other advanced eye care needs, Dr. Petermann is an expert in his field and provides comprehensive care to his patients.
With the new office location at 403 Lister Street in Waycross, Ware County and surrounding areas now have convenient access to advanced eye care and treatments including:
Laser-Assisted Cataract Surgery
Blade-free Laser Vision Correction (LASIK)
Diabetic Eye Care
Glaucoma Treatment
Other specialty eye care needs
Dr. Petermann offers the latest in cataract treatments! Cataracts, the leading cause of preventable blindness, develop when the lens in your eye becomes cloudy, which impairs vision. Cataract surgery removes the old lens and replaces it with a new, clear lens! Dr. Scott Petermann performs LenSx® – a blade-free, laser-assisted cataract surgery which is the latest in cataract correction procedures, and Eye Partners offers PanOptix®, a premium trifocal lens that allows clear vision at near, intermediate, and far distances.
In addition to cataract treatment and removal, Dr. Petermann has extensive experience in LASIK surgery and has helped thousands of people live without or be less dependent on glasses. LASIK is the latest in laser vision correction technology. For people who have nearsightedness, farsightedness or astigmatism, LASIK surgery could be the solution! As with our other five locations, consults and post-surgical follow up appointments for patients in the Ware County area can take place in Waycross, reducing travel time. We accept most major insurances, call today for more information or to schedule your appointment for Waycross: 912.590.0156. For more information about our newest location click here.
---