Home » Blog » Blue Light & A Good Night's Sleep
Blue Light & A Good Night's Sleep
Posted by: South Georgia / North Florida Eye Partners in Blog, News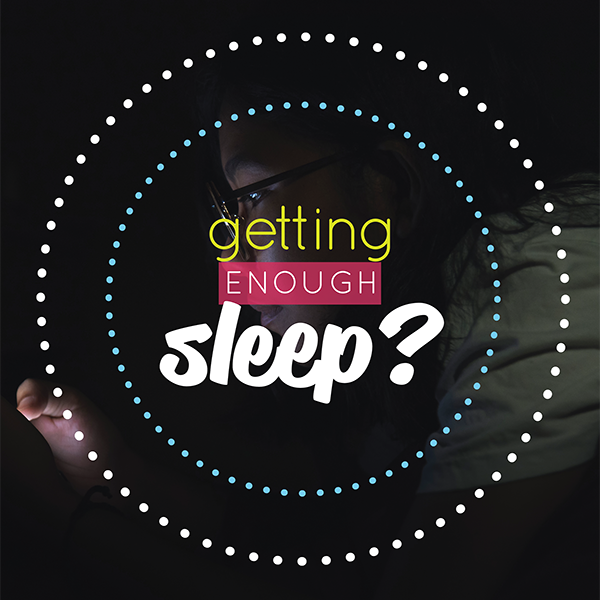 Did you know the blue light from your digital devices could be affecting your sleep? According to the American Academy of Ophthalmology, blue light exposure affects the body's circadian rhythm, our natural wake and sleep cycle. If you have had trouble falling asleep after staring at your phone for an extended amount of time before bed, you may be experiencing the effects of too much blue light exposure. You see, the blue light from digital devices keep us up and stimulate us to wake up, whether from the sun or from the screens we use.
Fortunately, there are a few ways to reduce blue light exposure!
Night Mode Can Help!
Night mode, or dark mode, is a setting offered on many digital devices to decrease screen brightness and reduce digital eye strain in the process. The contrast and colors used in night mode reduce glare and help our eyes adjust more easily to surrounding light, leading to less eye strain and easier, comfortable reading.
Blue Light Lens Coating
For patients who wear glasses, South Georgia | North Florida Eye Partners offers a lens coating to help block the harmful blue light; this is applied to your regular glasses and is not visible, similar to a non-glare coating. While lenses cannot be retrofitted, be sure to ask about the coating for blue light at your next eye exam for you or your child!
Call us today if it's getting time for an exam. Eye Partners' board-certified optometrists are here to help. We have locations in Valdosta, Tifton, Douglas, Moultrie, Waycross and Madison, Florida. Contact us by clicking here to view our phone numbers and location closest to you!
Tags:
blue light
,
blue light coating
,
blue light protection
,
digital eye strain
,
eye doctors douglas
,
eye doctors madison
,
eye doctors moultrie
,
eye doctors north florida
,
eye doctors south georgia
,
eye doctors tifton
,
eye doctors valdosta
---