Home » Blog » World Sight Day & Glaucoma
World Sight Day & Glaucoma
Posted by: South Georgia / North Florida Eye Partners in News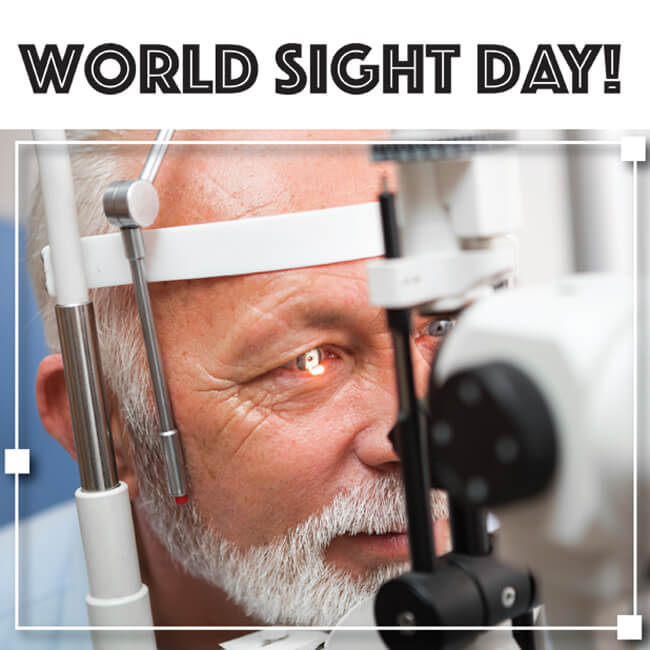 World Sight Day is a day dedicated to raising awareness of avoidable blindness! Of the many vision problems which could potentially lead to blindness if not treated, glaucoma is referred to as the "Sneak Thief of Sight." This is because early warning signs of glaucoma often strike without pain or noticeable symptoms – only a comprehensive eye exam can detect the disease in its earliest stages.
What is glaucoma?
Glaucoma is an eye disease that damages the optic nerve that carries images of what your eyes see to your brain. If left untreated, glaucoma can result in the loss of peripheral vision. Glaucoma is caused by pressure slowly building up in front of the eye.
Many patients with glaucoma describe their vision as if they are looking through a tunnel and experience having to turn their heads to see what is to their immediate right or left.
Treatment
The importance of regular, comprehensive eye exams with your optometrists cannot be emphasized enough when it comes to this disease. Early detection plays a major role in treating glaucoma. Treatment for glaucoma includes prescription eye drops and medicines to lower pressure in the eyes. In some cases, laser treatment or surgery may be effective in reducing pressure.
To maintain overall eye health and clear vision, try incorporating a few of the following tips into your daily routines:
Eat green, leafy vegetables and foods rich in vitamin C and zinc to protect eyes from disease.
Stop smoking and cut down on alcohol and caffeine when possible.
If you work in front of a computer, practice the 20/20 rule: every 20 minutes, take a 20-second break to help avoid eye strain and computer vision syndrome.
Wear sunglasses with UV-A and UV-B protection year-round.
See your optometrist if you are experiencing stinging or itchy eyes, excessive tearing, any eye discomfort or reduced vision.
South Georgia / North Florida Eye Partners provides the expertise, experience, and technology to our patients in South Georgia and North Florida. Comprehensive eye exams by our board-certified optometrists Dr. Eric Kolisz, Dr. Melanie Hill, Dr. Jodie Norman, Dr. Lauren Rowe, and Dr. Valerie Ferrell in our Valdosta, Tifton, Moultrie and Douglas, Georgia offices as well as our Madison, Florida office. For contact information, click here.
Source: American Optometric Association
Tags:
eye doctors douglas
,
eye doctors madison
,
eye doctors moultrie
,
eye doctors north florida
,
eye doctors tifton
,
eye doctors valdosta
,
eye health south georgia
,
eye partners south georgia
,
glaucoma
,
glaucoma treatment
,
glaucoma treatment south georgia
,
world sight day
---